INTRODUCTION
TO VANA NAVA WATER JUNGLE 
Vana Nava Hua Hin, Asia's First Water Jungle is located in Thailand's most beloved resort town of Hua Hin. As the first ecologically aware community water park in the region, Vana Nava Hua Hin has transformed an empty plot of land into a tropical jungle, with over 200,000 plants and trees delivered from across Thailand in its 20 rai (3.2 hectares) property. Combining state-of-the-art technology and modern facilities with 20 attractions comprising signature rides and exciting slides, as well as Thailand's First Professional Underwater Studio, every element has strengthened Vana Nava Hua Hin in being "More than just a water park", but an entertainment complex filled with lifestyle activities for all ages, solidly marked on the tourism map as a significant destination in Thailand.
Truly the first-of-its-kind in Asia, Vana Nava Hua Hin proudly presents a collection of "Firsts in Thailand". The AbyssTM, shaped like a giant megaphone, is the world's largest waterslide and the only one in Thailand. The water park also features the country's longest slide, BoomerangoTM. Thailand's first and most thrilling anti-gravity tube-slide goes to the Aqualoop, and the AquaCourse™, another first in Thailand, is a challenging course of ropes and obstacles, combined with water guns for parties and competitions, which brings lots of laughs. Many more rides are ready for fun, including climbing and surfing in the Adventure Zone, and all supplied by the WhiteWater West Industries from Canada, the world's best innovator and supplier for water parks.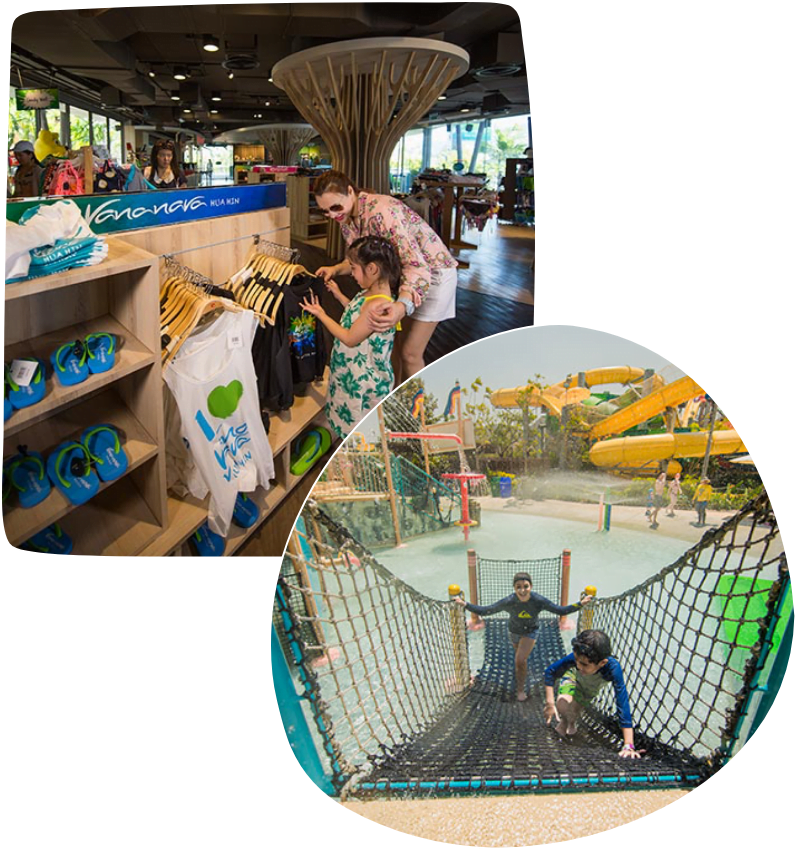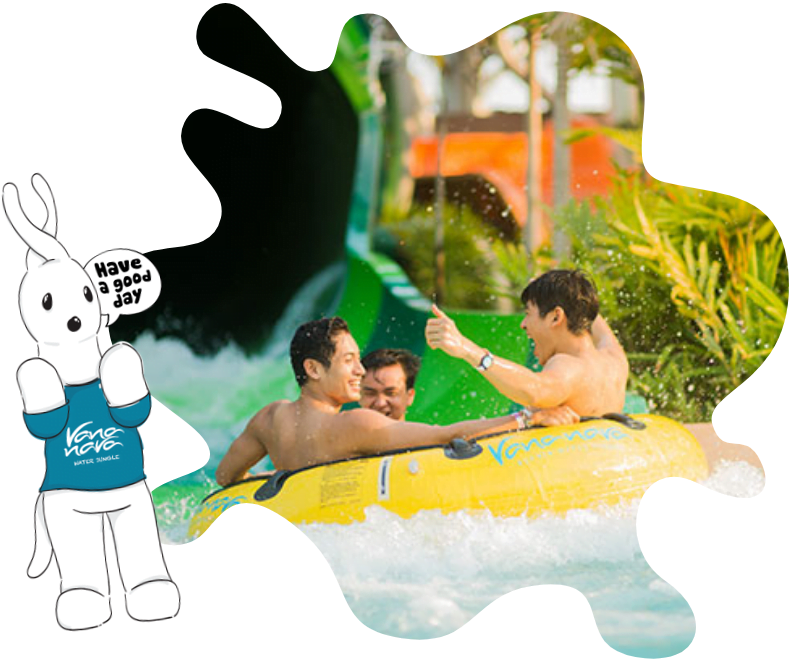 The tallest man-made mountain waterfall in Asia, Vana Nava Falls, is 31 meters in height and is another landmark sight visible from a great distance, together with The AbyssTM. The 20th attraction, VANADIO, was launched 10 months after the opening of the water park. Again, a first-of-its-kind, it is Thailand's First Professional Underwater Studio, presenting a Splash-tasy World using ChromaKey technology to express the magical features of a captured moment.
The water park holds year round events, day and night entertainment and a wide range of dining options including a menu created by one of Thailand's Iron Chefs at the Tree Top Lounge. Iron Chef Chumpol Jangprai has tailored the menu using the local produce of Hua Hin, combining the taste of Thai and Western cuisines. There are a whole lot of reasons that qualify Vana Nava Hua Hin as one of the best family leisure destinations in the region. Moreover, as the only waterpark in Thailand that adheres to the strictest international safety standards and lifeguard provisions certified by Ellis & Associates from USA, Vana Nava Hua Hin can ensure a "fun without fear" experience for all ages. Appreciation credits are also given to a proprietary RFID wristband and data management technology that allows our customers to pay with a convenient cashless system as well as to share and order photos captured by Canon within the park, making our visitors can enjoy the day without having to worry about cash, cameras or mobile phones.
All of our buildings have been artfully designed, topped with an iconic roofing structure creating uniqueness, along with spaces to enjoy watching the continual ambience of happiness and good times. Together with other interactive facilities such as LED lighting in all the pools, game arcade, retail shops and a massage pavilion, Vana Nava Hua Hin promises to deliver Splashtastic Fun to thrill and chill seekers of all ages.